Download Survivor.io for Android
4,5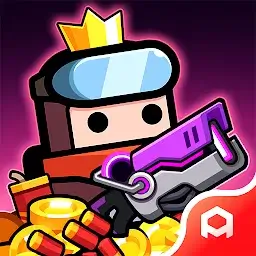 Description
The city is deserted, it's now full of zombies, and the remaining inhabitants are in trouble, needing a hero to save them. We saw a similar storyline in the game Lonely Survivor, it's even very similar in design and mechanics.
You are like that strong and brave hero, even probably the only one. Your task is to defend your city, as a large crowd of zombies is advancing on it.
Your potential is unlimited, so you can take powerful weapons and burst onto the battlefield and with the rest of the survivors to fight back the living dead.
The zombie horde is ready to destroy everything in its path and spares no one. There is no time for mistakes and long thinking about what to do in the game. Grab a weapon, some cool gear (or knock it out of the store) and off to battle. Remain the last survivor.
Developer Habby knows a lot about developing roguelikes and not only, so each of their game is a masterpiece that ranks in the top 1-3 in its category.
We recommend to play Archero, PunBall, Flaming Core, Kinja Run. If you don't want to play games from this developer, you can play ARK: Survival Evolved, Oceanhorn or Fnaf 9.
Should you start playing Survivor.io?
Yes, an unequivocal yes, the game is now a month in the top 1 in free-to-play players in the adventure genre.
Here you will fight thousands of monsters at the same time. The main goal is to kill them all.
With each wave the monsters get stronger, and you get more experience and skills.
You can control your character with a single game, the training and control is easy, allowing even beginners to achieve great results.
Large selection of combinations in the Rougelike genre.
Download Survivor.io for free
Download game