Download Google Play Market for Android
4,5
Description
Introducing the Google Play Store app for Android, which is a catalog of games, programs, music, movies, and TV shows. This is a specialized application store for Android users. Here we can find all kinds of entertainment, get acquainted with scientific materials, watch a film that interests us, read or buy a book and much more. We can say that one application can replace all the others. 
Google Play Market is a huge number of services, both paid and free. You can download an album of your favorite artist, buy a concert ticket, order the book you want and much more. If you are a fan of games, here for you will be a whole collection of different genres, at the moment, the market has about half a million applications for all tastes, and we have a Russian play market.
Most of the games, applications, music and books are absolutely free, and to make them available to you, you only need to pass a small registration. To find the necessary information in the huge archive, there is a global and functional search, thanks to which in a few seconds you can find a song that came out 20 years ago.
Of course, the functionality and usability of the app plays a huge role. Despite the fact that there is a huge amount of material in the marketplace, the interface is built in such a way that your eyes are not scattered, so you can freely familiarize yourself with new products that have recently hit the application, while you will not need to bother yourself with questions like where and what is located. It's also interesting that you can easily download the play market to phones like Honor, Meizu, and Huawei.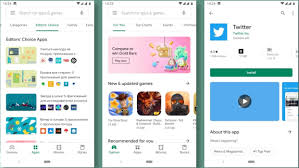 The simplicity of the design, interface and a huge number of features makes the market a perfect archive of materials and an online store with a huge selection of goods, for example you can download free games on play market. This is the place where you can find absolutely everything you need, or your smartphone.
We are glad to inform you that the newest version of Android Play Market is available for download on our site. Download Russian Play Market free on your phone or tablet from the link below without registration, version v30.6.16.
Download Google Play Market
Play Market is a popular application where users can purchase or simply download the desired app, book, audio or video content. This platform contains products specifically for android, the company Google owns this application. Advantages of this platform is a lot, the filters of search of necessary applications are created qualitatively, so it is very convenient to work in Play Market. Applications can be sorted by different parameters, this is quite convenient and practical.
Of the features, let us highlight the availability. When buying a phone, the user will immediately be able to find this program on his smartphone. 
Benefits of Play Market
Let's start with the most important thing for this application, namely security. The developers understand very well that it is impossible to allow malicious programs on their platform, because it can badly affect their reputation. In order to prevent in every possible way the dangerous programs, the developers have decided to add to their product a good antivirus - that is the antivirus - Protect.
If you decide to download paid content on the platform, then you can do this very easily, because the payment system of Play Market is very simple and clear. Payment for any application will not take you more than 5 minutes.
The number of applications on the platform has already exceeded the figure of 1.5 million, so we can safely talk about the huge choice.
The developers are closely watching their project, and in every way trying to improve it. This is evidenced by the constant updates from Google. In the last update has improved stability, and fixed crashes from the application. Antivirus has become even more reliable, and synchronization problems will no longer bother users.
Play Market Features
Play Market app can support all versions of Android.
The store can be used in any language.
If you want, all applications on your phone can be updated automatically.
The application has a great implementation of the "Wish List", in some situations it can help you a lot.
Each game, program, book, has a description, comments and video content.
Finding what you want is very easy, because Play Market has a very good search engine.
Installing Google Play Market
By default, Play Market should already be installed for Android owners. But if for some reason you do not have it, do not worry, you can install it on your smartphone yourself. To do this it will be enough to download the program with the extension *.apk. If you have installed Play Market before, you should download the program from the same developer that was previously, so you can avoid many errors.
Installing Play Market is a must, because having this application, you will be able to download other programs you need. A beautiful interface of the program is sure to please everyone, nice colors and stylish design will not leave you indifferent. Do not waste your time and download the latest version of Play Market, the developers have corrected some errors and greatly improved the application.
Download Google Play Market for free
Download app