Download Maincraft PE 1.19.22.01 for Android
4,5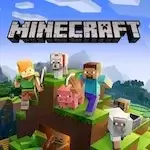 Description
Today, September 1, 2022 the developers of the game mancraft pe, released a new release of Minecraft 1.19.22.01 on Android. In our post you will find all the updates and what has changed, try to follow the update and change the post. We are already preparing the material for you.


What's new in Minecraft 1.19.22.01?

In this update fixed various bugs, important only three. Despite the fact that there are two updates at once: the release 1.19.22.01 and beta 1.19.30.25, there are not many changes.

The main change in the release are those that often occur to users on the Xbox. Future versions will include music, so you can no longer download manually from the files. Since the download will go through the server.
List of changes:

    Fixed bug of crashes when loading on the server and worlds (if the texture pack is included)
    Fixed error deleting cloud world and local files on Xbox
    Fixed a display error when the space is full on Xbox


Minecraft Pocket Edition 1.19.22.01 is a mobile version of the popular PC game of the same name, which is now available for Android, iOS users. Does not differ from its pc version, so players can play both there and there. Fully optimized for all devices. The whole game is made in a retro style. Many people think that the game is simple, not so simple technically it is very complicated, but it is just in the process of playing.

Here you see a unique generated world every time. Where each player can build their own within this world using only blocks. Yes the blocks are the main tools and elements of this world. With them you can make anything, even an entire city and country.





Download Maincraft PE 1.19.22.01 for free
Download game