Download Minecraft PE 1.19.40.23 (Test version) for Android
4,5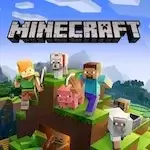 Updated:
30 September 2022
Description
The beta version of Minecraft PE 1.19.40.23 appeared on the servers of the developers today. Compared to other versions, a few changes have been made and made fixes problems. Also, new commands were added, again, recall that everything is done for a reason, and that all versions were the same with Java and some innovations come out simultaneously on all platforms.
What's new in the Android version of Minecraft 1.19.40.23?

The MCPE The Wild Update has brought more improved templates that will help those who make mods for MCPE, because additional commands have appeared:

    /execute anchored
    /execute in


In Minecraft BE added the ability to stamina, if you swim, this indicator began to spend less than when running. Added new books with merchant charms.

Spectator mode got new changes: Spectator is invisible to all players, no longer affecting mobs, creatures do not disappear if there are other observers around and no players.

You can download Minecraft Bedrock Edition 1.19.40.23 right now at the end of the article, if you run the game, you will see the change that now NPCs will not have any names, as they were hidden in the settings, if you want you can return them through the setting.


Fixed MCPE bugs:

    Now the game doesn't crash if a split display is used
    Game does not crash if TNT is blown up
    Updated touchpad
    Fixed item icons
    Game store has been updated, updated prices and displayed for players
    Fixed enchantment table rotations
    Fixed item split indicator
    You can now move items using the hotbar
    Fixed item durability for xbox consoles
    Fixed player death messages - GG
    Fixed bugs that caused salkers to start hunting observer players.


Download the beta version of Minecraft Bedrock Edition 1.19.40.23 from the links below. Write your opinion in the comments.
Download Minecraft PE 1.19.40.23 (Test version) for free
Download