Download Special Forces Group 2 for Android
4,5
Description
The first-person shooter Special Forces Group 2 was definitely inspired by Counter-Strike or PUBG Mobile. After launching the second part of the game you will 100% notice in the gameplay something "native, familiar", similar to these iconic developments.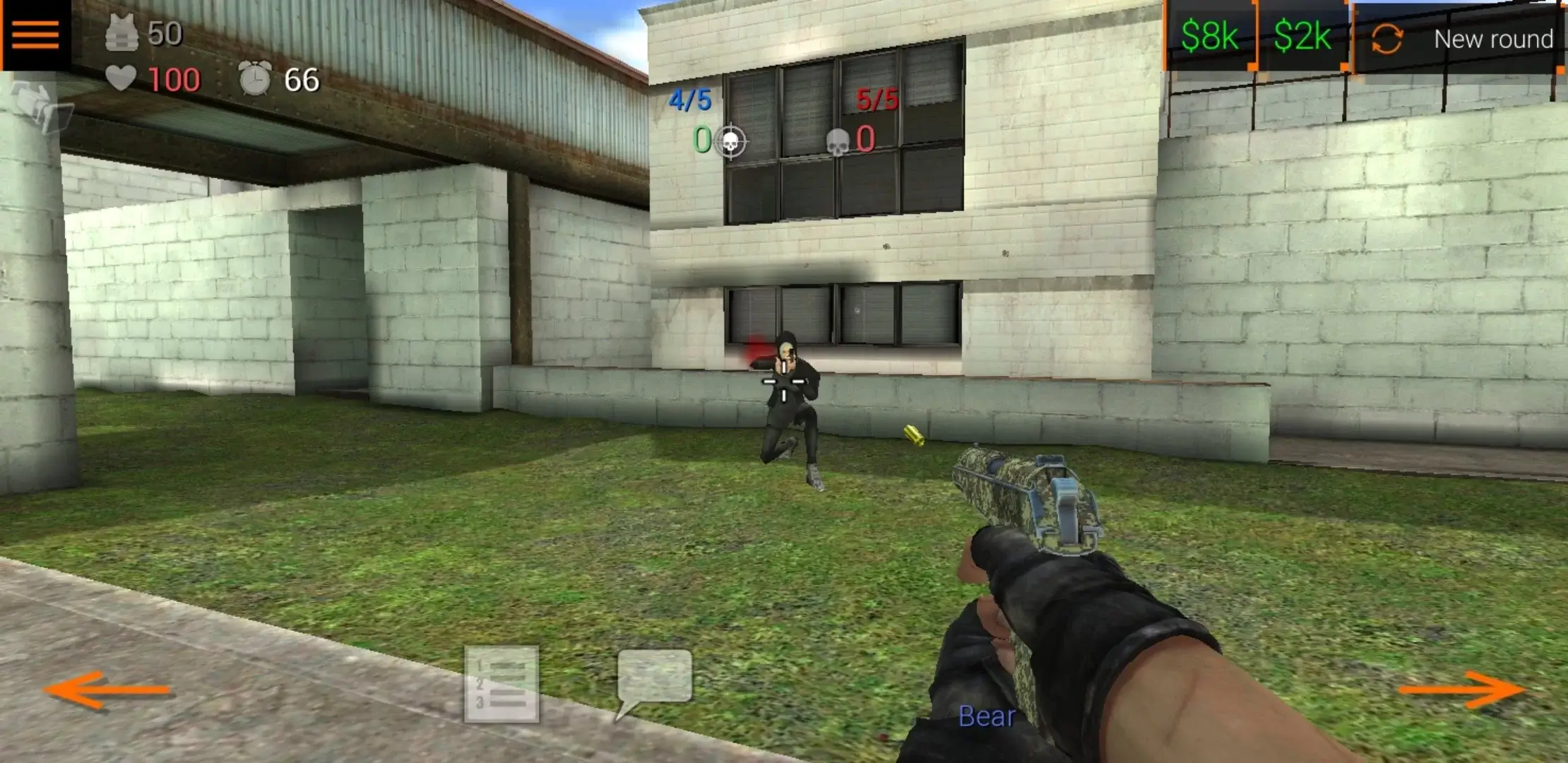 In the second version of Special Forces Group 2 on Android, the developers have implemented as simple, intuitive controls as in Valorant Mobile:
on the left - buttons for movement;
On the right - the buttons for shooting, crouching, jumping, and reloading.
And to start shooting enemies, you just need to use the handy sight. 
In Special Forces Group 2 for Android you will surely like the variety of modes. So, apart from the classic Deathmatch with bots or other gamers, you will be able to fight zombies, pass missions to capture the flag and perform other tasks. 
If you are not only a fan of Counter-Strike, but also miss good old GTA and like games similar to this cult product, try your luck in Gangstar Vegas. Become the most powerful in the city, gain respect!
In Special Forces Group 2 you will also find a lot of different weapons. And not only from CS. There are a lot of them here. The most interesting thing is that you will get the access to these weapons right after the start of the game - you don't need to open anything. By the way, we advise you to play Battlefield Mobile, where you can choose the roles of the characters. 
Download Special Forces Group 2 for free at the link below - immerse yourself in the familiar locations from Counter Strike, feel like a real modern warrior on the battlefield. The unique game system and addictive gameplay will not leave you indifferent and will definitely "tighten" not a few hours!
Download Special Forces Group 2 for free
Download game