Download Pokémon UNITE for Android
4,5
Current version:
v1.8.1.2
Description
Pokémon UNITE is a brand new Moba for android fans of Pokémon games. Go to the fantasy world, where you can meet many famous Pokémon. The main task is to collect the perfect team of 5 heroes to go into battle together with them.
The Pokémon UNITE game has a large selection of characters that completely complement each other and interact to enhance themselves. If you find Pokémon, (and remember how you used to look for Pokémon with Pokemon GO?) keep an eye on their characteristics, as many may be better at attacking, some at defending - consider these points in your strategy. 
Fight in the arena against other players, show off your strongest five that can deliver their powerful attack. Arena battles we have already seen in games like Shadow Fight 2, Shadow Fight 3 and ARK: Survival Evolved.
Conquer game areas that are in neutral territory or your opponent's. Don't forget about your base defense as well, as enemy Pokémon can start breaking into your territory.
Easy controls, there is a joystick on the left side of the screen where you can move your entire team in any direction. On the other side there are action buttons where you can command your characters to attack or defend.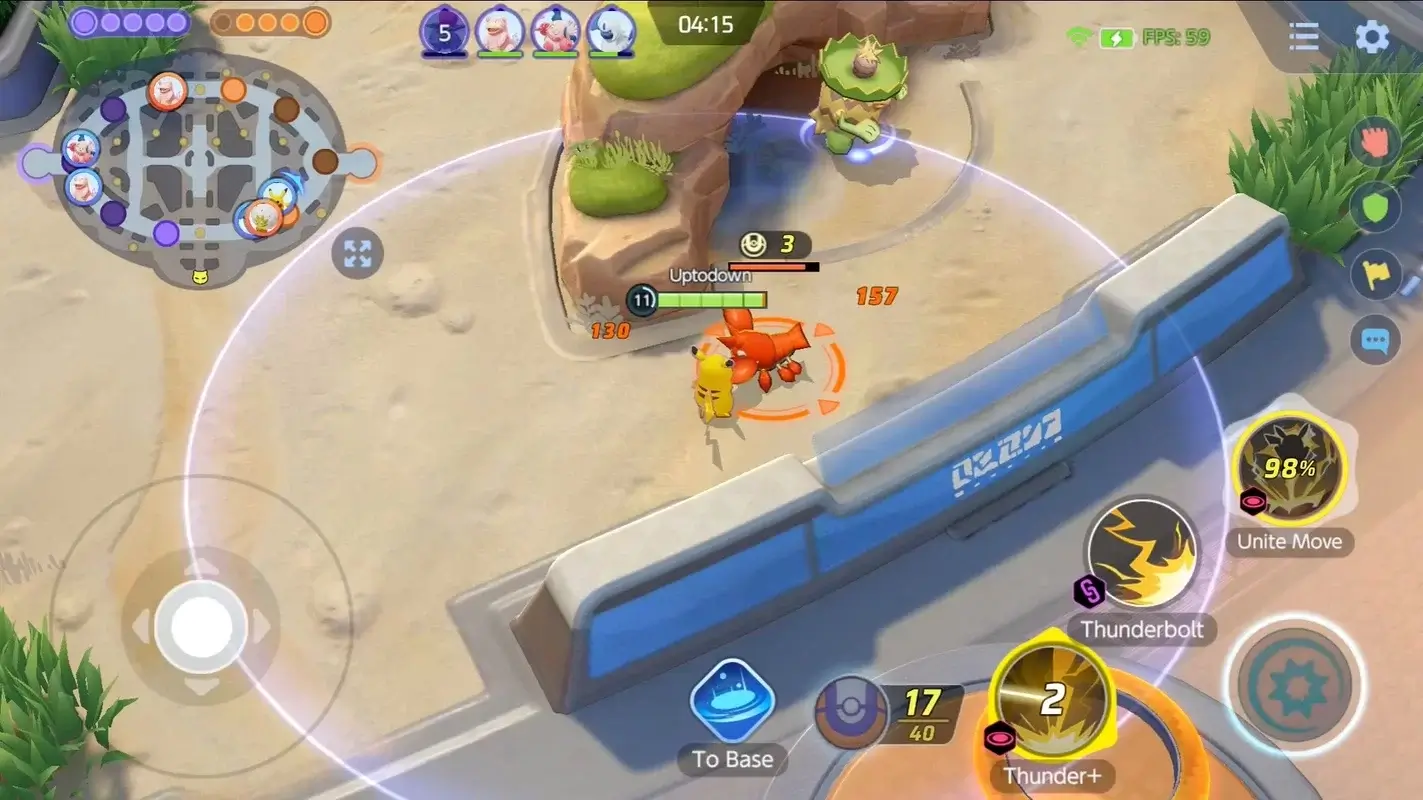 If you plan to attack an enemy base you can simply drop in your Pokéballs that you've collected nearby around the bases. Once your panels are full, you can start conquering enemy territory.
Download Pokémon UNITE for free
Download game