Download Honkai Star Rail for Android
4,5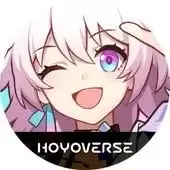 Updated:
02 September 2022
Description
Honkai Star Rail is the most anticipated 3-person action-adventure RPG that will take players to a fantasy world. Everyone is waiting for the game, because many people know that the game will be the bomb, because its creators are miHoYo. Yes yes, they are the ones who gave us Genshin Impact. Have you already played Genshin? I think there's no one who has not played it at least once, because the game already has millions of fans around the world.

                               


So, what to expect from Honkai Star Rail? Similarly as in Genshin Impact there will be team battles of 4 people (characters). With their own characteristics and character development, and the battles will be turn-based fighting, where it will be possible to include strategy and develop tactics to destroy the enemy.

The game will be made on the engine Unity, which means that it will be possible to play on both PC and on mobile devices - Android (download Honkai Star Rail game below), iOS.

When will the game Honkai: Star Rail be released? It's hard to say, there was no announcement, it was assumed that it will be released in 2022, but there is no release yet. The game is in beta testing now, whether it will be released this year is unknown.

                               


Players also expect Honkai: Star Rail on android to add a PvE campaign and PvP mode to battle with real players in Live mode. Have the same clear and simple system of pumping the character and enhancements. We know for sure that there will be a new system of splitting heroes with elements. Each element is its own element, which is unique to each hero.

Not sure what to play while waiting for Honkai Star Rail? Here are some examples: Baldo: The Guardian Owls, Bravely Default 2, Musou Glory, MIR4, Into the Echo, Demon God, Seven Knights 2. Android games: Black Desert Mobile, Dead Cells, Last Day on Earth: Survival.
Download Honkai Star Rail for free
Download game