How to restore your Play Store account
In this publication we will touch on "
how to restore your account in Play Market
" if for some reason you have lost access to it.
Play Market is a Google product, which means that it requires authorization in the Google system itself, without which it is simply impossible to use the Play Store service.
The first thing you need to do is to restore your account in Google itself, and for this you need to follow the link below, and then click on the position "
Need help?
".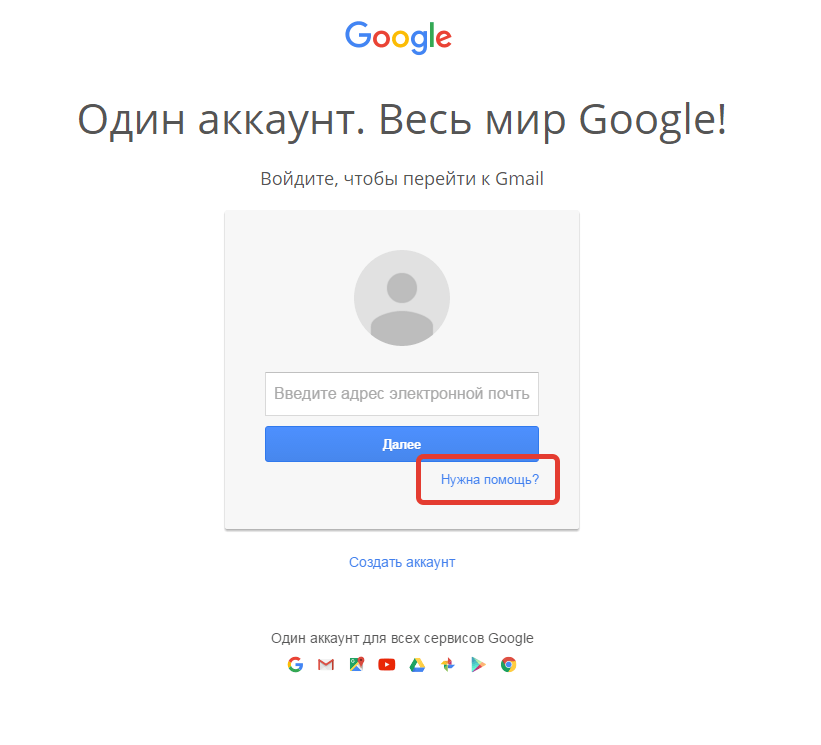 After that, the system will automatically redirect you to the account recovery page, where you will be offered several options as to why you
lost access to your Play Store account
. For example, you forgot your password, check the first option and fill in the line of your email address and click the electronic "
Continue
" button.
The system will ask you to enter a password that you remember. If you forgot your password or entered it incorrectly, then you will be asked to go through the whole recovery procedure, after which a special recovery code will come to your email or to the cell phone number you specified earlier, and then you will be able to set a new password and
restore the previously lost access to your Google account
.
The second way to recover your password is through a questionnaire, which will provide you with the control questions you asked when you registered your account. To do this, you must click the "
answer some questions
" button. If you answered all the provided questions correctly, the system will give you access to change your password and log in to your email account, after which you will be able to log in to the Play Store app.